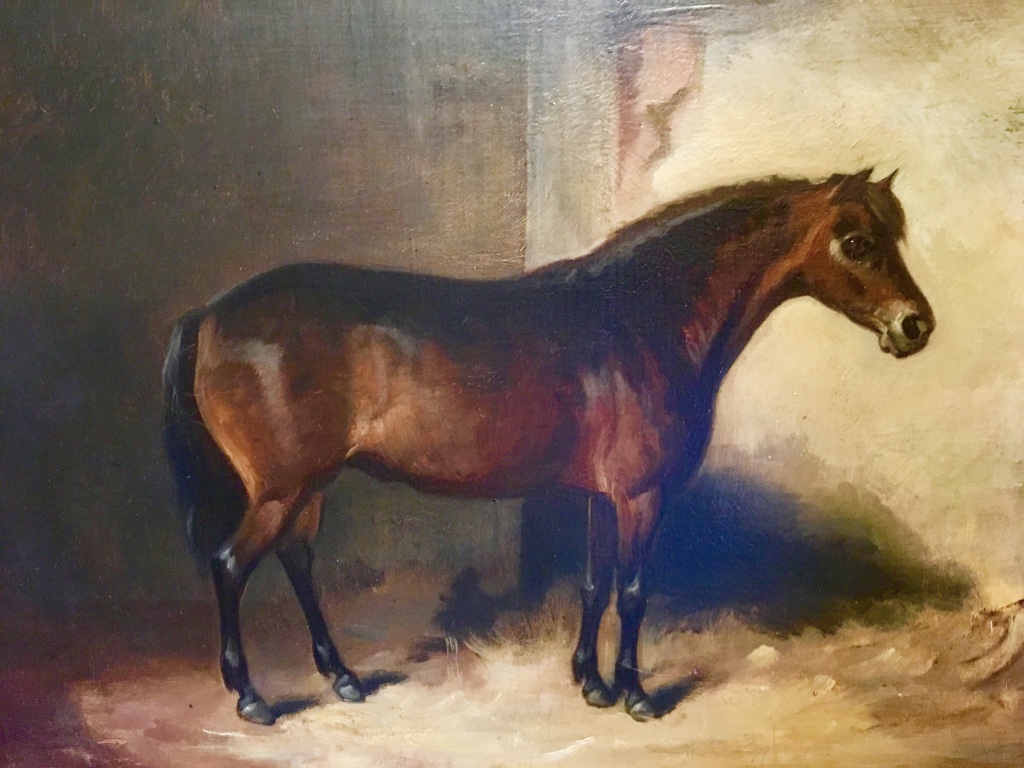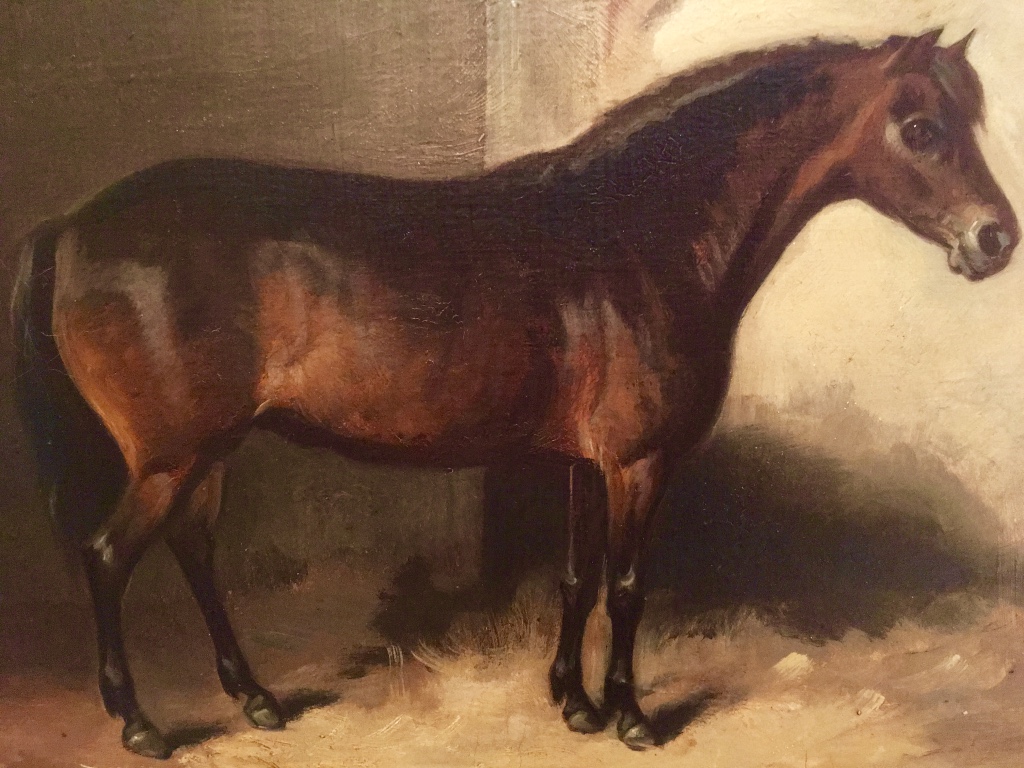 SOLD
BAY PONY IN A STABLE ATTRIBUTED TO EDWARD ROBERT SMYTHE.
Mid nineteenth century oil on board within an antique wooden frame with gilt slip.
Edward Robert Smythe (1810-1899) Born at Berners Street, Ipswich in 1810, son of James Smyth (1780-1863) and added a final 'e' to his surname. Edward attended the school of Robert Burcham Clamp and in his younger days he had a studio in the Old Shire Hall, Ipswich where he painted with such artists as Samuel Read [q.v.], Walter Hagreen [q.v.], Frederick Russel [q.v.] and Robert Burrows [q.v.].
In around 1840 he moved to Norwich to study the Norwich School of painting where he became acquainted with Robert Ladbrooke's son, Frederick [q.v.] and is said to have worked with John Sell Cotman [1782-1842] he returned to Ipswich some five years later, taking a house in Bramford Road. He exhibited at the Suffolk Fine Arts Association at the New Lecture Hall of the Mechanics' Institution, Ipswich in August 1850 several oil paintings including 'Chapel Viaduct, Colne Valley', 'A Group of Animals', 'A Sketch Ploughing', 'Ponies and a Dog' and 'A Landscape' and a watercolour 'The Ruling Passion strong in Death' and was also a member and exhibitor at the Ipswich Art Club 1886-1898. He also exhibited five works at the Royal Academy including 'View in the Colne Valley at Chappel, Essex' and exhibited five works at the British Institution including 'Pony and Boy' and 'The Village Blacksmith'.
Board: 12" x 16" , 30.5 cm x 40.5 cm.
Framed: 22" x 17.5", 56 cm x 45 cm.
Higher resolution images on request.
Worldwide shipping available.