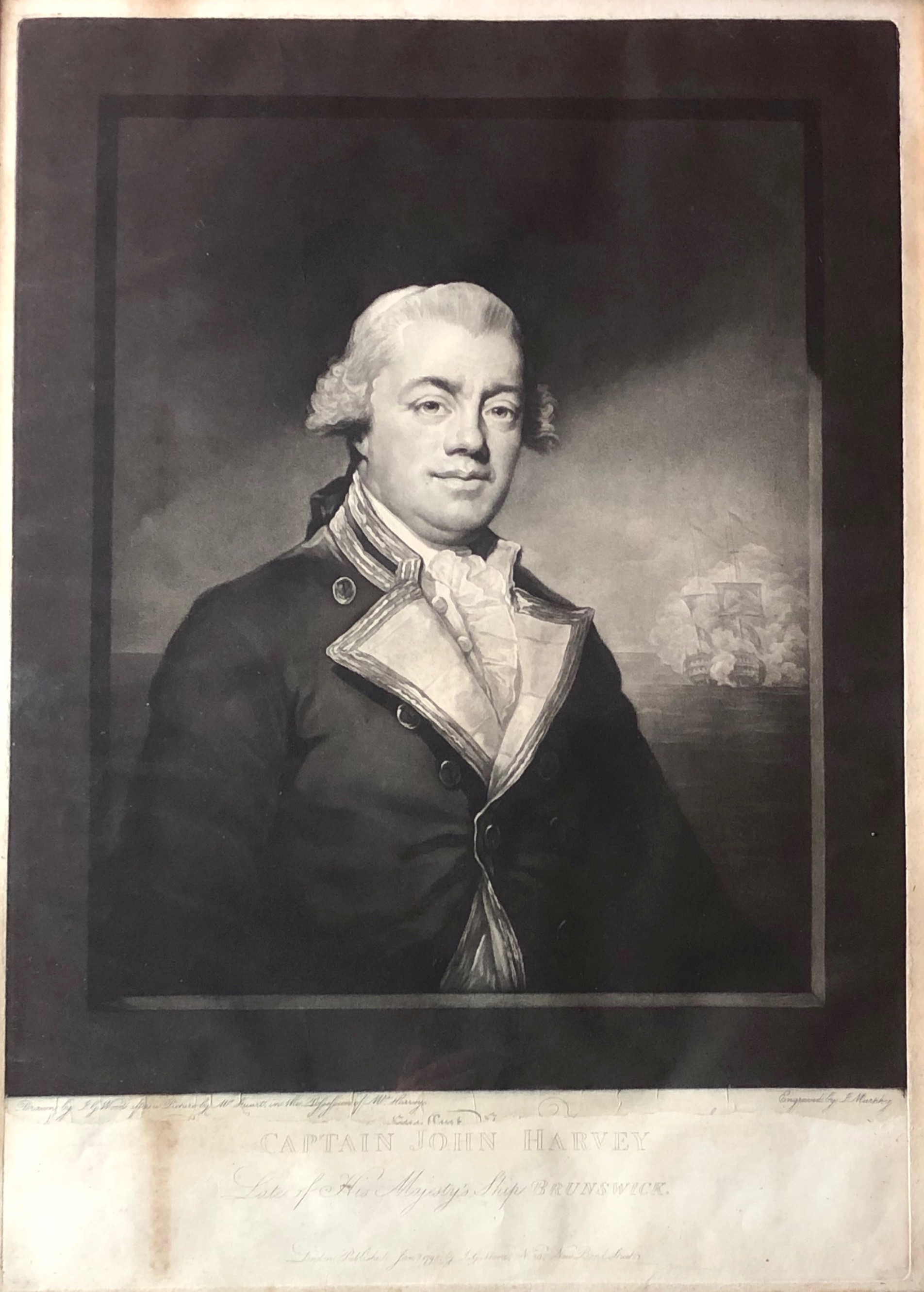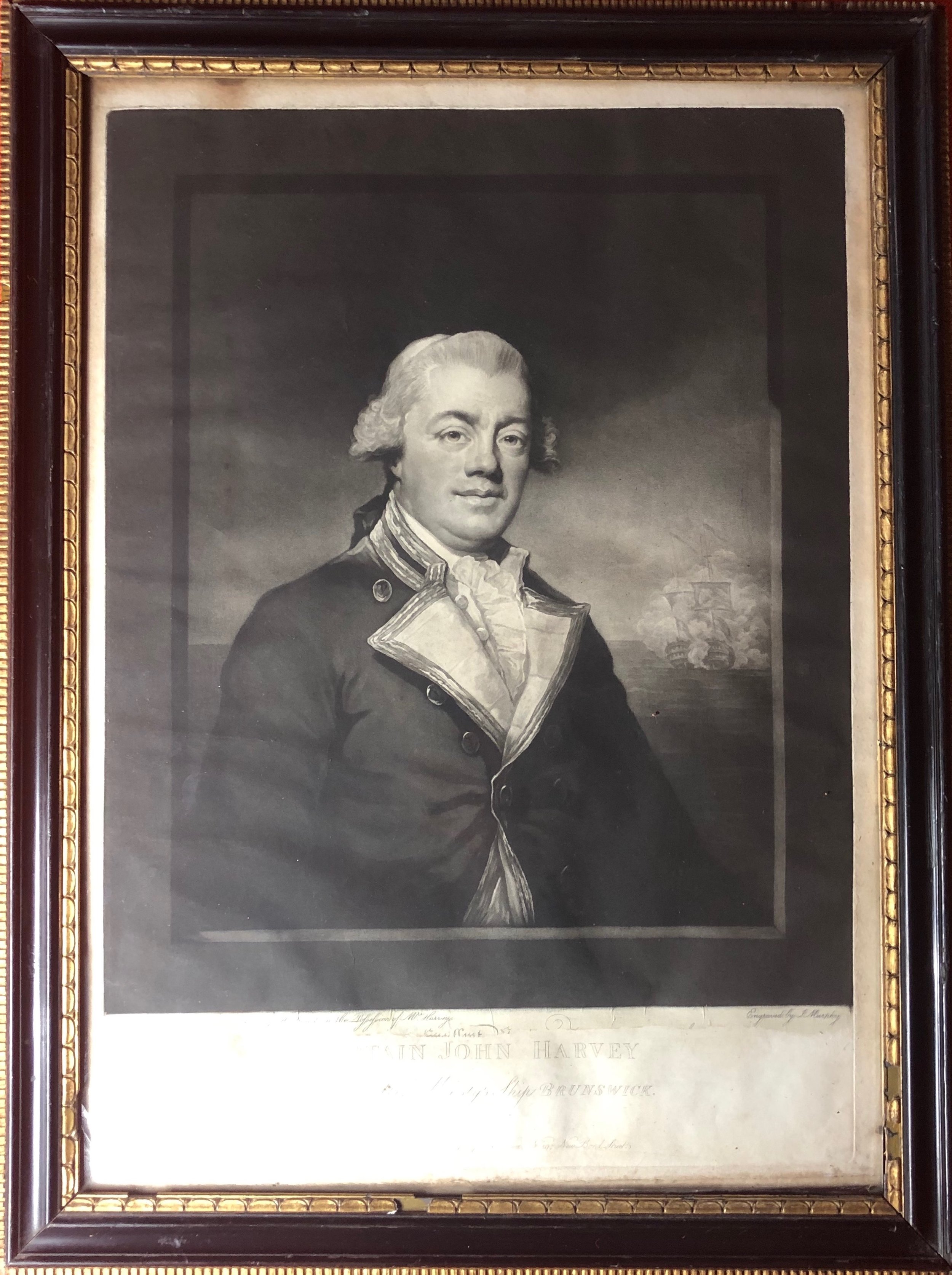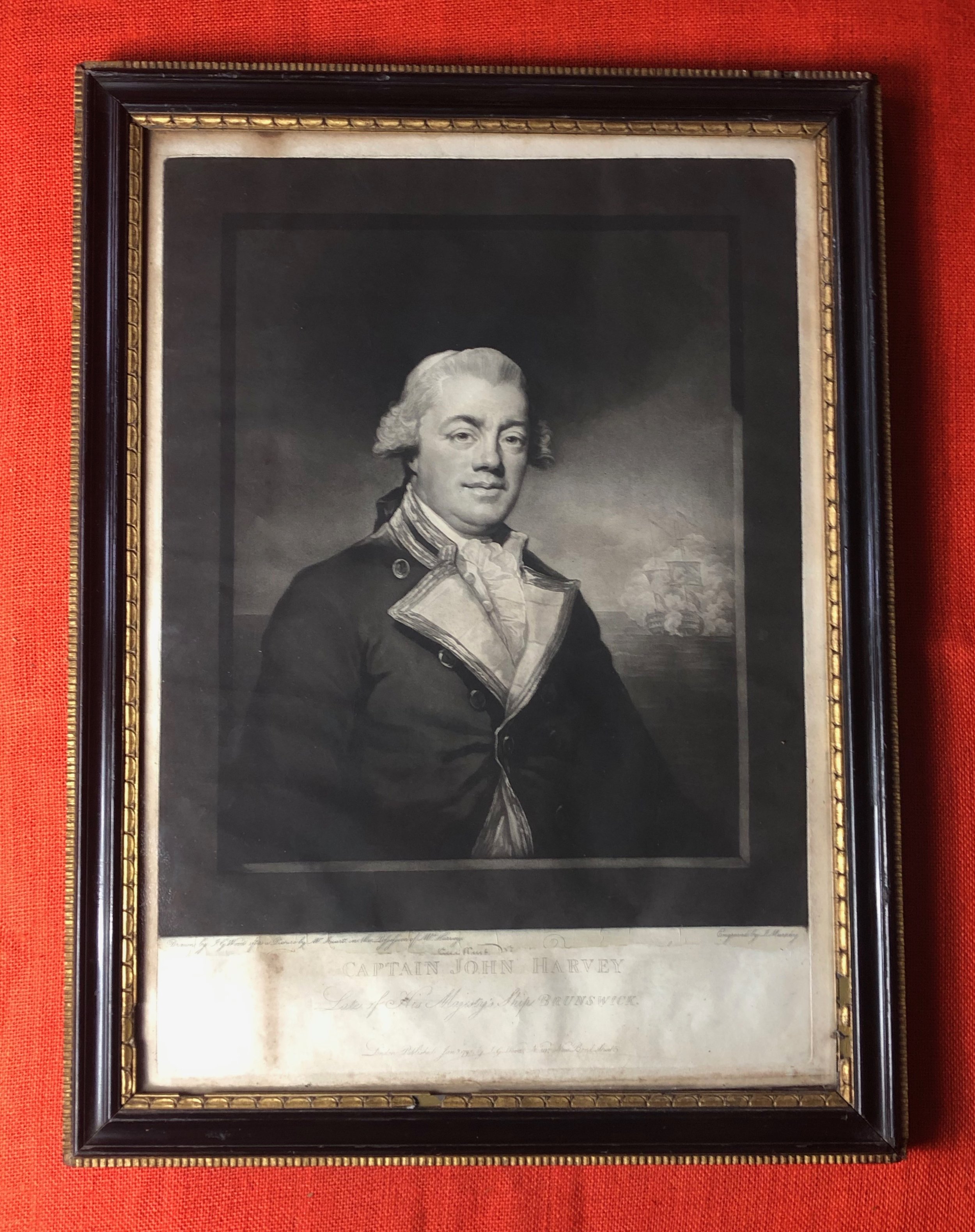 CAPTAIN JOHN HARVEY (1740-1794) LATE OF HIS MAJESTY'S SHIP BRUNSWICK - BY JOHN MURPHY AFTER GILBERT STUART.
Portrait; half-length to right, glancing towards the viewer, wearing a naval coat, frilled cravat and queue wig; in a rectangular frame; by John Murphy after Stuart; scratched open-letter state before dedication.
John Harvey was born in 1740 and was the son of Richard and Elizabeth Harvey. By entering the navy in 1754 Harvey started a long family naval tradition, taken up by his brother Henry Harvey a few years later. His first ship was HMS Falmouth, in which he stayed for five years into the Seven Years' War. By 1776 - 1778 he was commanding the sloop HMS Alarm off Scotland.
After a successful career, the French Revolution caused the Navy to expand, in which Harvey was subject to special request from Admiral Lord Howe to command the new and powerful HMS Brunswick in the Channel Fleet, followed by the Glorious First of June. The Glorious First of June saw Brunswick suffer terrible casualties. There were around 44 dead and 114 wounded when Harvey refused to quit the deck and action continued. Harvey later died of his wounds in Portsmouth on 30th June 1794.
Captain John Harvey was celebrated as a hero in Britain after his death in the aftermath of the battle of the Glorious First of June where he had commanded HMS Brunswick. In memory of him, a memorial was raised in Westminster Abbey. Several of Harvey's sons became celebrated admirals.
Mezzotint

Executed 1795
Price: £320
Higher resolution images on request.
Worldwide shipping available.