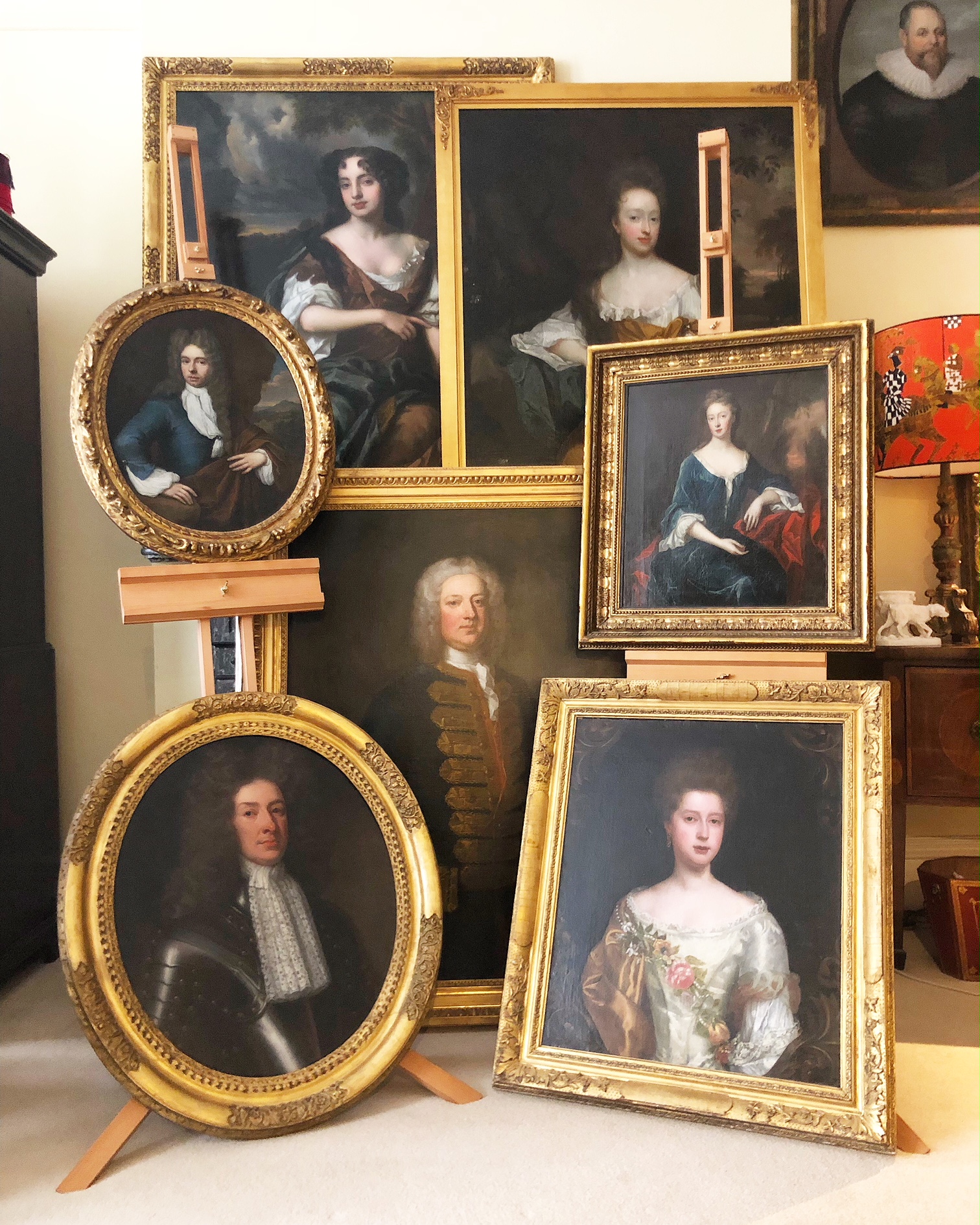 PORTRAIT OF A LADY - ATTRIBUTED TO THOMAS BARDWELL

A fine portrait of a young lady wearing elaborate dress and draped with a pearl and flower garland, circa 1745 attributed to Thomas Bardwell or an artist in his circle. Housed in its original carved and gilded 'Lely style" frame.

Within this highly decorative portrait there is a subtext. Our sitters garland symbolises her youth, beauty and future fertility. Her roses symbolises love and affection, anemones fragility and white jasmine an amiable character. It also contains another potentially hidden message, a reminder that time passes rapidly...and that rather like flowers, our sitters youth and beauty may both fade quickly.
THOMAS BARDWELL (1704-1767) was an East Anglian artist celebrated for his skill in decorative works and as a portrait painter, who was born in East Anglia, he died in Norwich. Bardwell is first recorded working in 1728, and his recorded portraits follow in 1741. From at least 1759 he lived in Norwich where his practise thrived. "His best work has much charm" (The Dictionary of Portrait Painters in Britain).
SOLD.